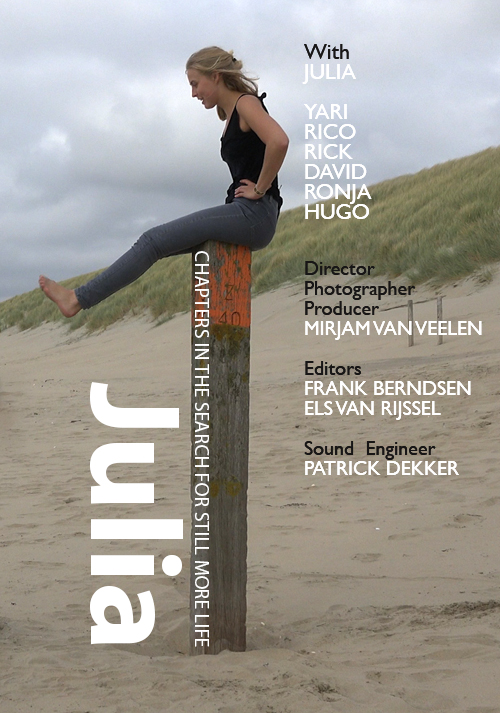 Julia (23) has a gap year between bachelor and master. Not for the usual reasons, she knows already very well who she is and what she wants. Travelling (Portugal, Andorra), speaking with friends and working (rehabilitation centre in Haarlem, Boulder gym in Amsterdam) she looks for ways to reach her multiple goals. In twelve chapters this documentary follows Julia through significant moments in this gap year.
Julia also talks to the camera and the filmmaker who is behind it and sometimes talks back. In the last chapter the filmmaker appears from behind the camera. Julia and she speak and exercise together at a Dutch beach.
Because there is just a slight narrative line, the movie shows a succession of places and impressions, the way of filming – and thus montage, style and rhythm – is quite important. This way of filming changes in nearly every chapter.